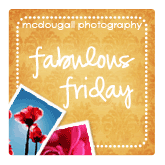 The first shot was my favorite of a series of shots I did on this car, but I wanted you to see the whole beautiful car too.
I was out driving around doing errands today and saw a bunch of old cars in a fast food parking lot so I whipped in real quick and started snapping away. Of them all, this one was my favorite. The older gentleman, Mel, who owns the car was quite the chatty fella as most older men are with hobbies like this, but we had a wonderful time talking. He told me he has no pictures of his car and has seen photographers at car shows take pictures but he can never get his hands on any. I gave him my card and told him to e-mail me and I would gladly send him some. We chatted for so long that I am sunburned from standing out in the insane harsh rays of the sun. The heat was ridiculous, but the conversation with him about his car and his days in the Vietnam War was definitely worth it.
You can skip the rest of this, but he gave me a fact sheet about the car to include with it if there are any car buffs out there.
The 1940 Chevrolet Special DeLuxe Sport Coupe cost $750 new. It has a 85 hp, 216.5 cubic inch in-line 6 engine, with a bore of 3.50 inches and a stroke of 3.75 inches. It has a 3-speed gearbox. It is a 4x2 rear wheel drive, front motor car, which weighed in new at 2,945 pounds. There were 46,628 of the Chevy Special DeLuxe Sport Coupes built.
This car was bought in 1940 from Felix Chevrolet in LA by a woman who lived in Yucaipa, CA. She kept it until she died of old age in about 1980. A neighbor, who had admired the '40 Coupe for many years, purchased it from her estate. He kept it for an additional 30 years. He painted it and did some upholstery and minor engine work, but basically maintained it in original condition. The original color was ruby red and the owner matched that color when he re-painted. At the age of 83, he sold it to the current owner. This makes the current owner only the third owner of this 71 year old car. At the time of purchase, the car had 61,300 original miles. This car has all the original drive train, with matching numbers. It has never been in an accident. All the body work is original - from the factory. The dash and components, including the radio, are original. The plates on this car are the first and only plates this car has ever had - original from its first registration in 1940. It's been said that this is one of the nicest original 1940 Chevrolet Special DeLuxe Coupes in Southern California.